Interview with Alice Schmatzberger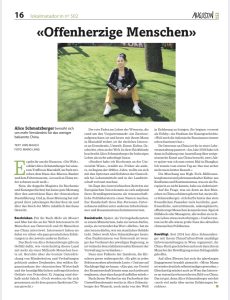 Magazine Augustin, May 2022.
Details: Lokalmatadorin (in German language)
---
Book release …
Mehr als Mozart & Mao!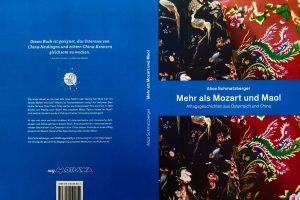 When Dr Hugo Portisch wanted to travel to China in 1964 as editor-in-chief of the daily newspaper Kurier, there was only one Chinese embassy in continental Europe – and it was based in neutral Switzerland. Switzerland had already established diplomatic relations with the then still young People's Republic of China in September 1950. And Austria? For reasons of occupation policy, it had to wait until this step was taken by the four State Treaty powers.
On the occasion of the 50th anniversary of Austrian-Chinese diplomatic relations in 2021, ChinaCultureDesk conceived the oral history project "50 Years – 50 Conversations": 50 interview conversations with Austrian and Chinese personalities with many years of experience in the other country will be conducted and published. The interviewees come from the fields of art & culture, media, science & research and business.  The diversity of these subjective voices results in an overall picture of the multi-layered realities in the respective countries – and this beyond the often clichéd media coverage.
Publisher: Morawa-Verlag, November 2021.
Order: here 
Comment in Wiener_Zeitung (pdf), 15 November 2021
Book presentation: 9 November 2021
ArtLounge Café Korb, 1010 Vienna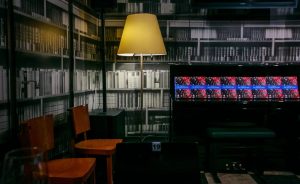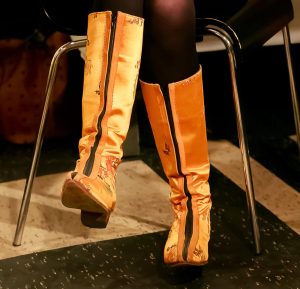 Supported by Austrian Cultural Forum Beijing