World of Wong Kar-Wei im Filmcasino
Summer Movie Special
WORLD OF WONG KAR WAI
14 July – 29 August 2021
As Tears Go By (HK 1988)
Days Of Being Wild(HK 1990)
Chungking Express (HK 1994)
Fallen Angels (HK 1995)
Happy Together (HK / CN/ KR 1997)
In The Mood For Love (HK / CN, 2000)
2046 (HK / CN 2004)
Eros – The Hand (US / HK 2004)
The Grandmaster (HK / CN 2013)
Details: Filmcasino
Margaretenstraße 78
A-1050 Vienna
---
ChinaCultureDesk is proud to announce,
that the oral-history project "50 Years – 50 Talks"
has been officially approved by the Austrian Cultural Forum at the Austrian Embassy in Beijing.
Details
---
50 Years – 50 Talks


An oral-history project by ChinaCultureDesk

On the occasion of 50 years of diplomatic relations between Austria and China in 2021.
A series of interviews featuring renowned personalities from science, economy, media, technology, art and culture.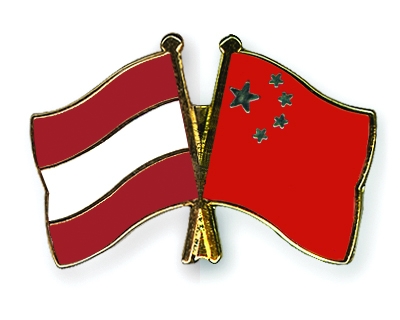 Interviews: ongoing since June 2020.
Book: Summer 2021.
Event: Autumn 2021.
---
Research … Xiong´an New Area 雄安新区
100 km südlich von Beijing befinden sich derzeit das größte Süßwasservorkommen im Norden Chinas, einige Fabriken sowie etliche Dörfer und kleine Ortschaften.
Hier entsteht aus dem Nichts die sogenannte Xiong´an New Area: eine Stadt, die vor allem der Planung und Steuerung der Metropolregion Jing-Jin-Ji dienen soll. Die Entwicklung von Xiong´an steht unter direkter Aufsicht der Zentralregierung.
Entstehen soll hier eine chinesische Vorzeige- und Umweltmusterstadt des 21. Jahrhunderts, als "showcase of China's new urbanization model": nachhaltig, smart, ökologisch, lebenswert und innovativ urban – eine 5G-Teststadt, Smart-City mit self-driving Testgebieten, umfassende Nutzung geothermaler Energie uvm.
ChinaCultureDesk recherchiert, analysiert und begleitet The Making of Xiong´an New Area.
---
Book release … Pictorial City
City Moves, City Ruins & City Plays:
in her recent book Alice Schmatzberger addresses art photography in urban China.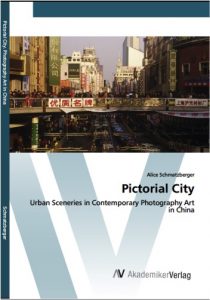 Available at thalia bookstore
Since the early 1990s the world looked astonished at China´s multifaceted and vivid contemporary visual art. Urban art photography is particularly inseparable from depicting social transformations as regards its choice of motifs and visual language. Using the works of several selected Chinese artists as examples, this book shows how the topics city, changes in the urban structure and the transformations, not only social, associated with this are reflected in contemporary Chinese photography.
This book is aimed at all who are interested in gaining insight into today´s urban China and in visual art as mode of expression of everyday life experience.
---
Chairing … workshop on environmental issues in Beijing
On the occasion of the China delegation of Dr. Andrä Rupprechter, Federal minister for Agriculture & Environment, ChinaCultureDesk designed and moderated the "Bilateral Workshop Austria and China: Green Urban Development – Challenges in the fields of Air Quality and Waste Management / Circular Economy".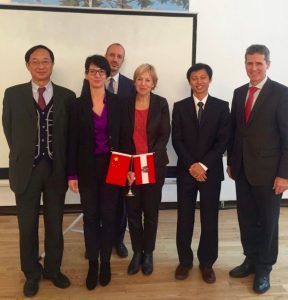 Austrian embassy in Beijing, November 2016.