Remember my previous posts on tea?


In Two Leaves and a Bud I talked about some basics
and in Poetically Tea I featured a wonderful poem by Huang Fuzeng:
Saw Lù Yǔ off to Pick Tea.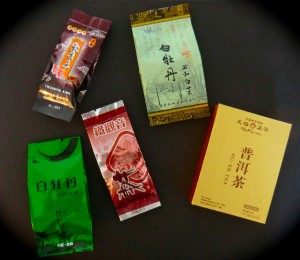 To continue with info on my favourite drink:
The World of Chinese hast posted information on some of the ost known tea specialities:
Chinese Tea: 10 of the Best
Iron Goddess, Silver Needles, Pu Erh, Lapsang Souchong – you will find it all there!
Together with some short notes on health effects and hints for preparation.

Further bits:
Two Leaves and a Bud.
Poetically Tea.
The World of Chinese.
Tea (wiki, a quite comprehensive introduction).