As a cultural region with a tremendously long tradition, China has always been a subject of western fantasies, hopes and projections. However: "The imagination and the real reality about China: I think many people are interested in China, but most of the talk about China is from their imagination." (Pritzker Award-winner Wang Shu, 2012).
ChinaCultureDesk was founded by Alice Schmatzberger and Ingrid Fischer-Schreiber to contribute to a greater diversity of images of China in encounters with modern China. And we want to build bridges in intercultural communication – therefore we are conducting business in Austria as well as in China to foster mutual understanding and cooperation.
Through conveying tailored information, through project support and consulting, ChinaCultureDesk offers a broad platform for individual information, communication and networking between Austria and China.
And we also support institutions and businesses in both countries in more successfully arranging intercultural cooperation in the scientific, academic or cultural field.
---
ChinaCultureDesk is operated by:
Alice Schmatzberger


Biochemist, art historian, city dweller. China focus: contemporary art, urbanism, architecture; science, ecology, history of science. Activities: consulting, lectures, publications, stakeholder management. Deputy Cair Austrian Federal Commission on Nanotechnology Information. Scientific member of the Austrian Federal Commission on Genetic Engineering. Further details: LinkedIn, ArtPublications
Ingrid Fischer-Schreiber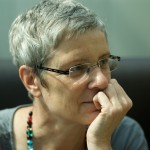 Translator, expert for cultural exchange, project manager. First encounter with China 1980 – 1982 as a student in Beijing. Co-author of the "Lexikon östlicher Weisheitslehren" (1986), translations of fundamental Daoist texts. Ars Electronica staff member for many years. Most recent China-related focal points: digital culture, especially social media. Further details: yingeli.net, LinkedIn, Twitter, Weibo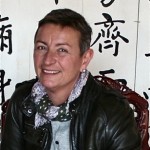 Verena Nowotny
Communications strategist, (social) policy junkie, city gal. China focus: societal trends, philosophy and inter-cultural exchange. Co-author of "China's Road Ahead" (Springer 2014). Activities: events, networking, publications. Further details: www.v-now.com, LinkedIn.