"This handbook should help to know the everyday´s life of the other culture. The signages are symbolizing the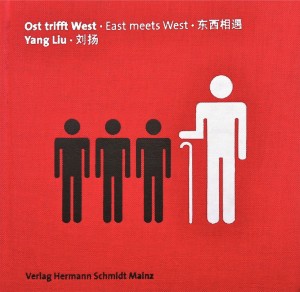 differences in thinking and handling in China and in Germany. They based on the experience of the author who had lived many years in both countries."
Yang Liu created a wonderful insightful little book, "East meets West" – no words are necessary! Oh well, just one remark: blue is symbolizing Germany (quasi the West), and red China (of course).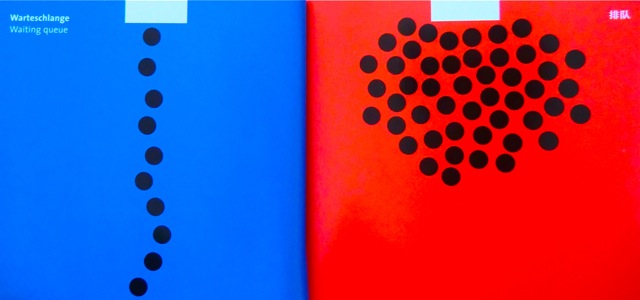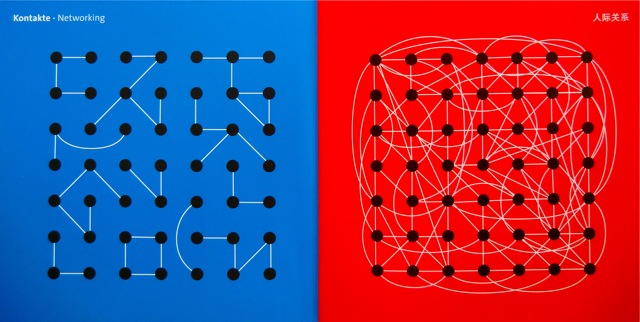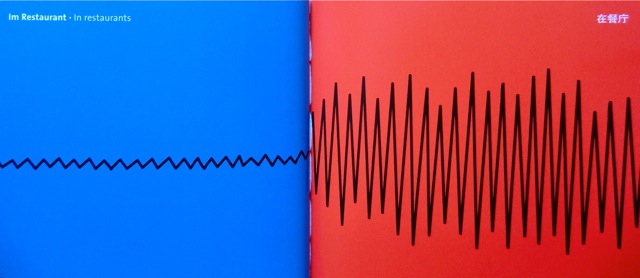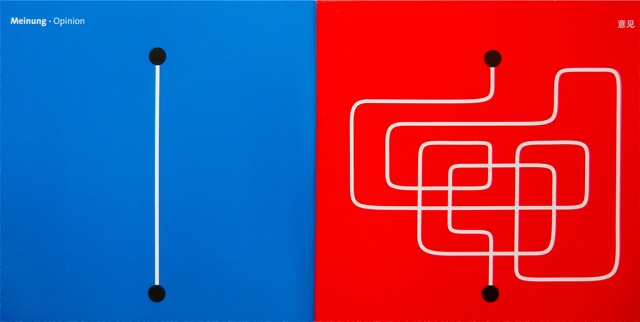 And there are many more of these within the book!